The health crisis and the successive confinements have upset many companies and employees. The quality of life at work (QWL) has been put to the test and social isolation is disrupting our lives on several levels.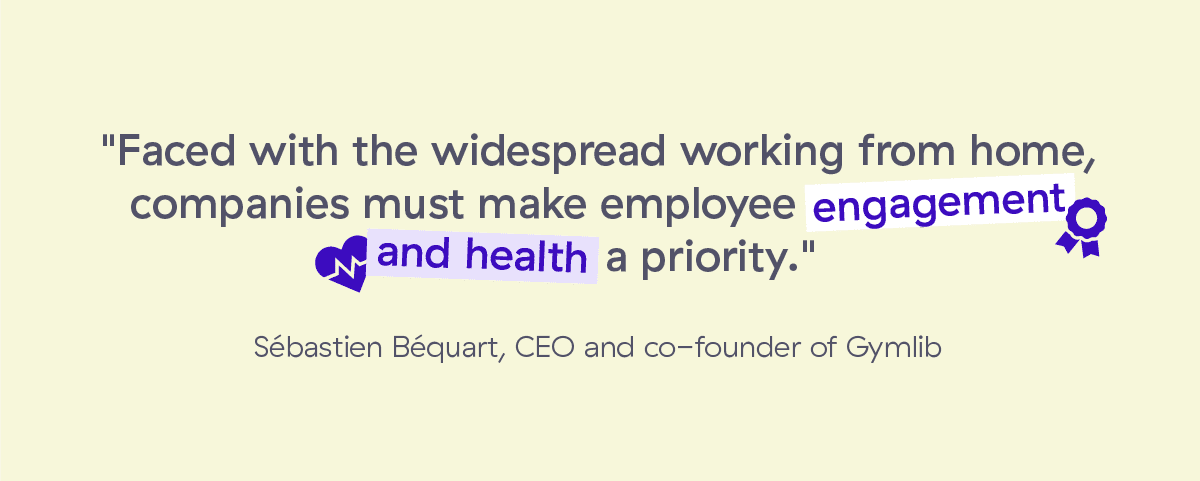 But the pandemic has taught us 2 things: 
Well-being has become more of a priority than ever: 81% of employees make well-being at work a priority issue. A number that has jumped 25 points in barely 2 years
For 40% of employees, social ties are still the key to happiness at work
This is why we have redefined Gymlib's mission and evolved our offer to help companies engage their employees more in a healthier and more active lifestyle! 
And this involves two major changes: 
The integration of new social functions and sports & well-being challenges dedicated to the company; 
New subscription formulas based on a credit system - called "pulses" - to encourage all employees to move more. 
Discover the new Gymlib offer :
A new social network to motivate employees!
Did you know that 42% of employees consider sports to be a factor of social cohesion (according to a 2017 study by Goodwill Management and Medef)?
This is something that no longer needs to be proven: sports bring people together, develop team spirit, and leads to surpassing oneself. Elements that are nowadays essential to have productive and satisfied employees.
For Sébastien Bequart, CEO and co-founder of Gymlib, "As the widespread use of teleworking has increased employee isolation, it is quite normal that our teams have mobilized to help companies achieve greater social cohesion through our sports and well-being solution. 
With the health crisis, human relations tend to become increasingly digitalized. Corporate social networks go full steam ahead to maintain social ties. And that's a good thing! Gymlib is launching new social functionalities to continue to develop physical and sporting activity in companies and to act directly on the health, well-being, and commitment of employees. 
First of all with the integration of a social network 100% dedicated to the sharing of sports & well-being activities for employees to motivate each other. They will be able to : 
Share a challenge or a sports session; 
Create sports sessions and invite colleagues (running, walking, soccer, cycling outings...); 
Interact with the publications of collaborators 
Weekly or monthly challenges will soon be available for all your collaborators whatever their level and/or location is: 
Number of steps challenge 
Challenge of number of sports and wellness sessions
You will also have the opportunity to create your own business challenges.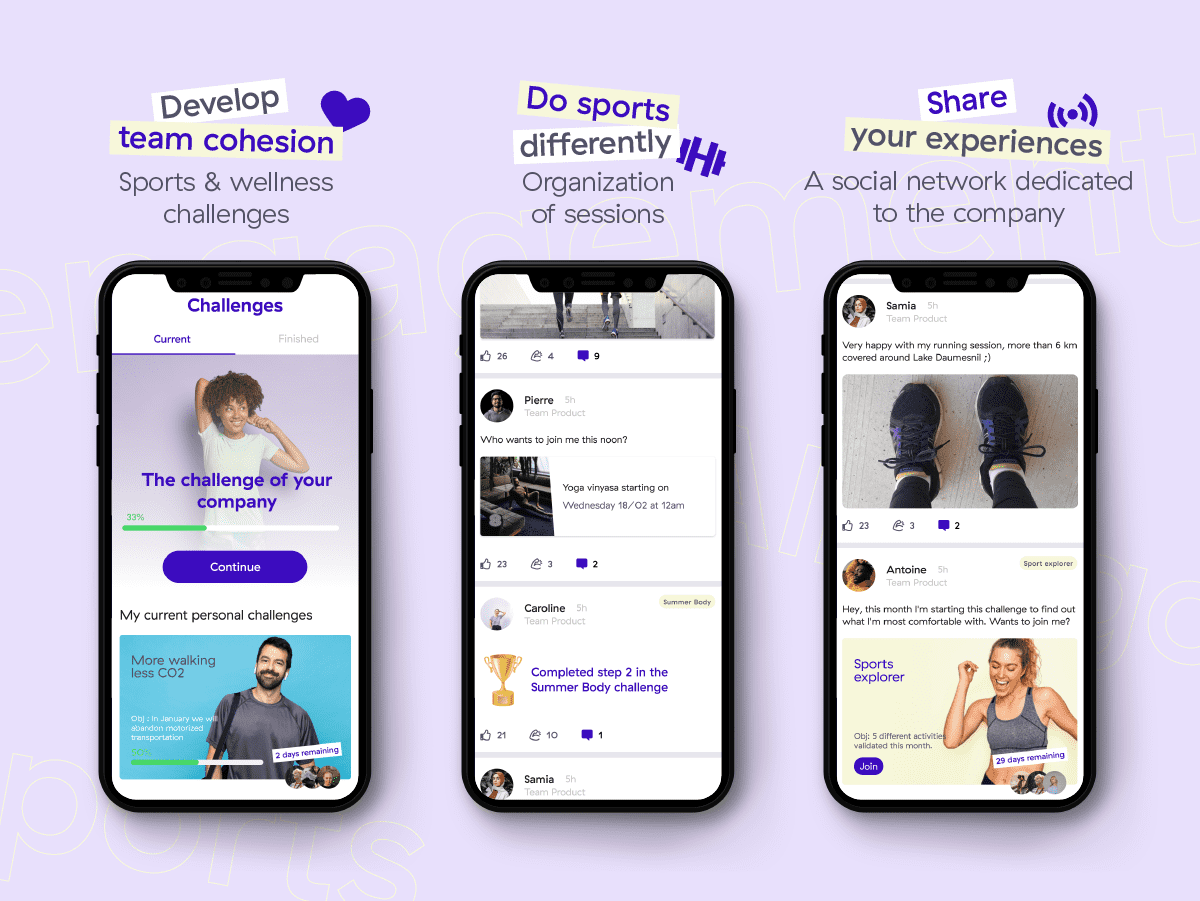 Do you have an idea for a challenge? A project? Our team of Account Managers will guide and advise you on the sports and wellness challenges you wish to set up for your teams. To find out more about Gymlib's new offer, visit our dedicated page.
New subscriptions to "pulse" your daily life!
To encourage your employees to move more, we have changed our offer from a quota system - with limits on the number of sessions per month - to a system of "pulses" (credits). The benefits are numerous: 
Freedom to exercise: every day you can generate and validate as much gym access as you want; 
A simplified user experience: no more limited number of passages for each partner network;
Better accessibility of the network: the 4000 partners are available through the 5 subscriptions with unlimited access for certain partners. 
An advantageous price: rates adapted to different types of users to allow beginning athletes to save money. 
Discover 5 new flexible and accessible subscription packages that adapt to everyone's needs, when you want and where you want! 

Gymlib always is a subscription without commitment that gives access to 300 sports and wellness activities in a network of more than 4,000 partners, whether your employees are in France or Belgium. Want to find out more? Visit our website or contact your Gymlib Account Manager. 
---
Sources
according to a survey conducted by Ifop and Wittyfit in May 2020
OpinionWay survey for Microsoft France, January 2021